Simple and Easy to Use Platform for Nail Salons and Spa!
Manage your appointments, team, and clients with just a few clicks with the #1 Nail Salon & SPA Booking App.
DESCRIPTION
Aggregate better leads & get more listings with our Web-based and Mobile Booking Products.
Be a trend setter by not only providing a service that your client will never forget, but by also giving them a polished first impression. Allow them to book a free consultation and avoid long and inefficient phone calls!
Instant feedback tells you if your client was happy with their appointment.

Automatic reminders notify you and your clients so you're both on the same page.

Why not try it for free with the only nail salon & spa booking app you need to run your business?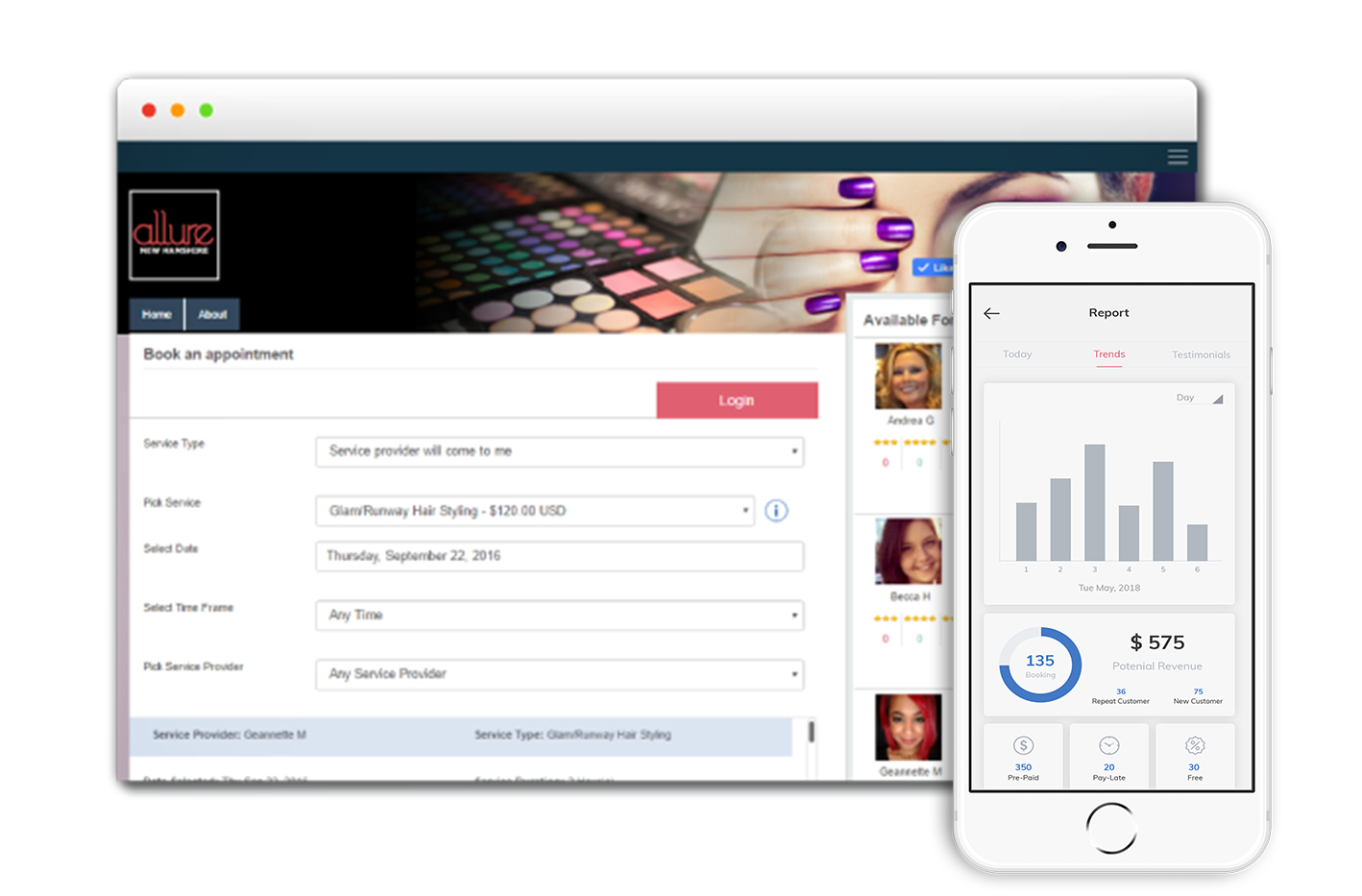 Professional
Application access for 5 user(s)
One Time Setup Fee $15.00
Professional Plus
Application access for 15 user(s)
One Time Setup Fee $29.00
Premium
Application access for 50 user(s)
One Time Setup Fee $45.00