Simple And Easy To Use Booking Platform For Nail Salons And Spa!
Do you desire more bookings and overall company growth? Our Nail Salon and Spa Booking App can help you!
DESCRIPTION
Acquire more bookings, and expand your company's growth with our Nail Salon and Spa Booking App!
Be a trendsetter by not only providing a service that your clients will never forget, but by also giving them a polished first impression with Pulse 24/7, the nail salon and spa booking app. Allow them to book a free consultation, as well as avoid long and inefficient phone calls with our nail salon and spa booking app. Let Pulse 24/7 take care of your scheduling and bookings so that you can focus on building your business.
Instant feedback from our "5 Star Auto Rating System" tells you if your client was happy with their appointment.

Monitor and review your company's reputation on our free online booking system for salons.

Build a stronger brand identity with the custom app upgrade feature.

Enjoy a seamless booking system that allows customers to view your availability at any time and make appointments on the fly with our free online booking system for salons.

Create easily shareable rewards and referral programs that will keep both your clientele happy. Send your customers discount codes.

Identify your best customers and send them exclusive offers via email directly from the app.

With Pulse 24/7 you have the ability to sync your appointments to google/ outlook/ etc.

Experience better calendar management with our app for salon appointments.

Our app for salon appointments makes no-shows a problem of the past with the automatic reminder system.

A weekly trend report helps you discover both the positive and negative metrics retaining to your business.

Receive daily customized marketing and sales tips to help you grow in the nail salon and spa industry.

Customize your own landing page so that your company's important information will be organized and accessible on a mobile friendly website.

Why not try it all for free with Pulse 24/7 the only nail salon and spa booking app you need to run and grow your business!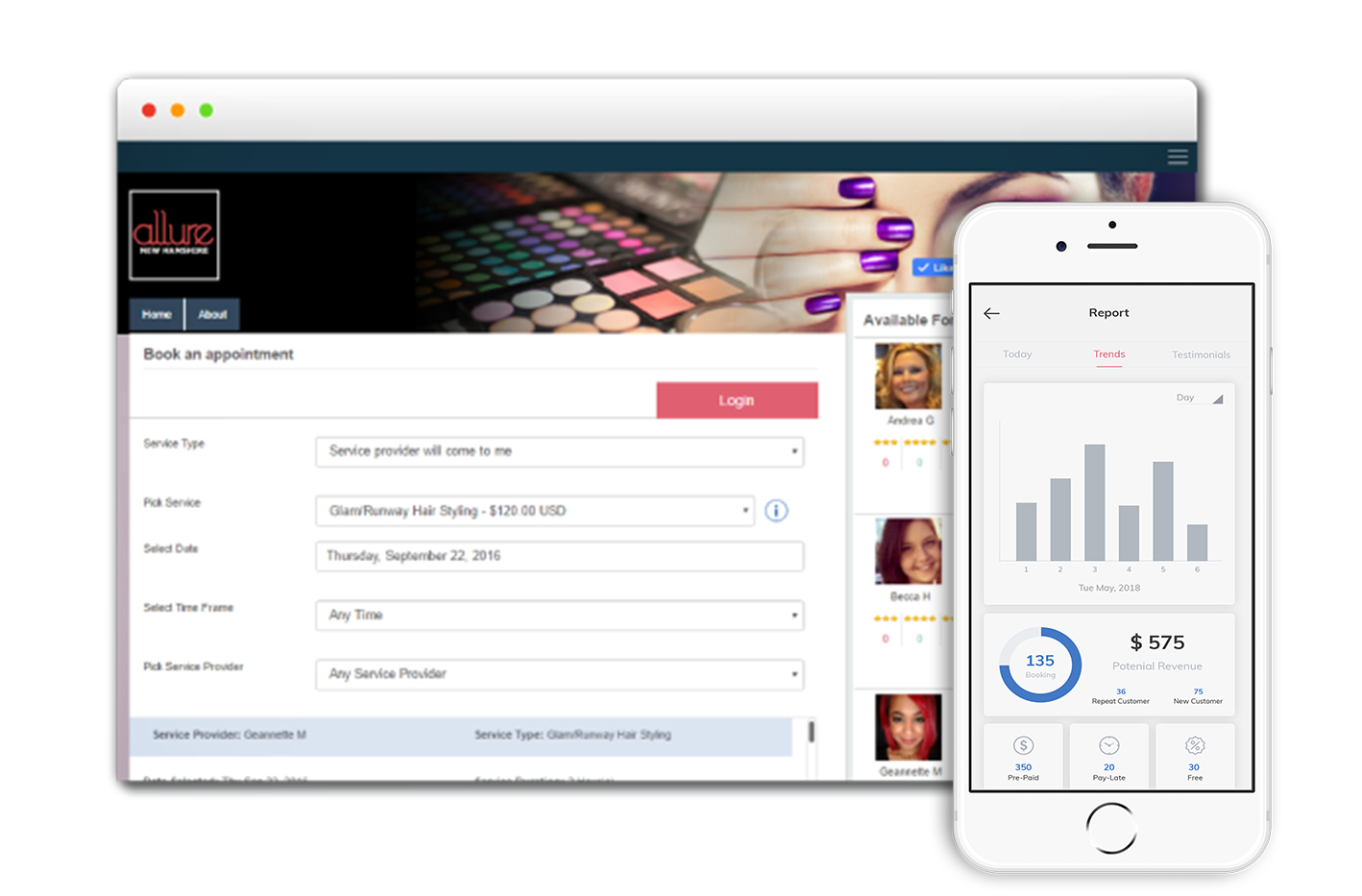 Professional
Application access for 5 user(s)
One Time Setup Fee $15.00
Professional Plus
Application access for 15 user(s)
One Time Setup Fee $29.00
Premium
Application access for 50 user(s)
One Time Setup Fee $45.00