Simple and Easy to Use Platform for Life Coaching Services!
Securing online appointments and managing personal client data has never been easier than with the Pulse 24/7 app.
DESCRIPTION
Get ahead of the competition by staying more organized. Set up your entire team's schedule easily with Calendar Management.
Get organized so you can better impact the lives of your clients. With fast online appointment scheduling and payments, your business will now operate smoother and hassle free so you can better support your clients.
Get a clear view of your progress as a life coaching business with the visual reports of the dashboard.

Know how each day will progress for each coach with the Group Calendar View.

View customer reviews to cater to your client's needs and promote success stories.

Reserve breaks after appointments with intuitive and easy to adjust availability settings.

The group calendar view helps you manage and follow the schedules of the other hired healers.

Why not try it for free with the only appointment booking app you need to run your business?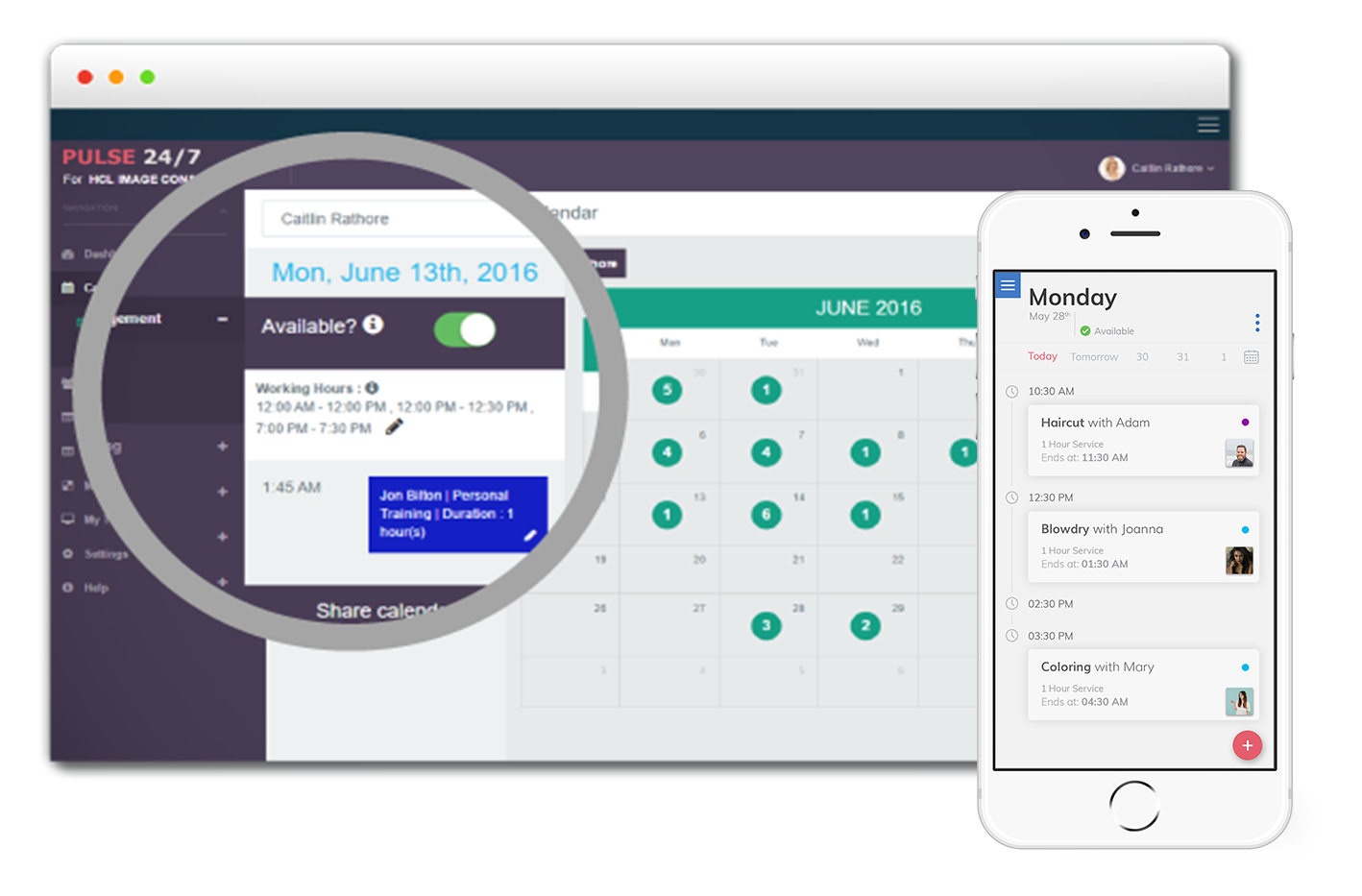 Professional
Application access for 5 user(s)
One Time Setup Fee $15.00
Professional Plus
Application access for 15 user(s)
One Time Setup Fee $29.00
Premium
Application access for 50 user(s)
One Time Setup Fee $45.00