Simple and Easy to Use Platform for Handymen!
Manage your bookings and sales trends that are clarified on all your devices.
DESCRIPTION
Avoid wasting time by merely accessing one application to organize bookings, schedule your team members and pay online.
Having all of your business information organized on one platform saves time and progresses efficiency.
Gain a visual demonstration of your business data to repair any confusion

Understand how busy each of your employees are by seeing each of their schedules

Your customers can write reviews and testimonials on their user app

Manage your employees availability by using the availability feature

The group calendar view helps you manage and follow the schedules of the other hired handymen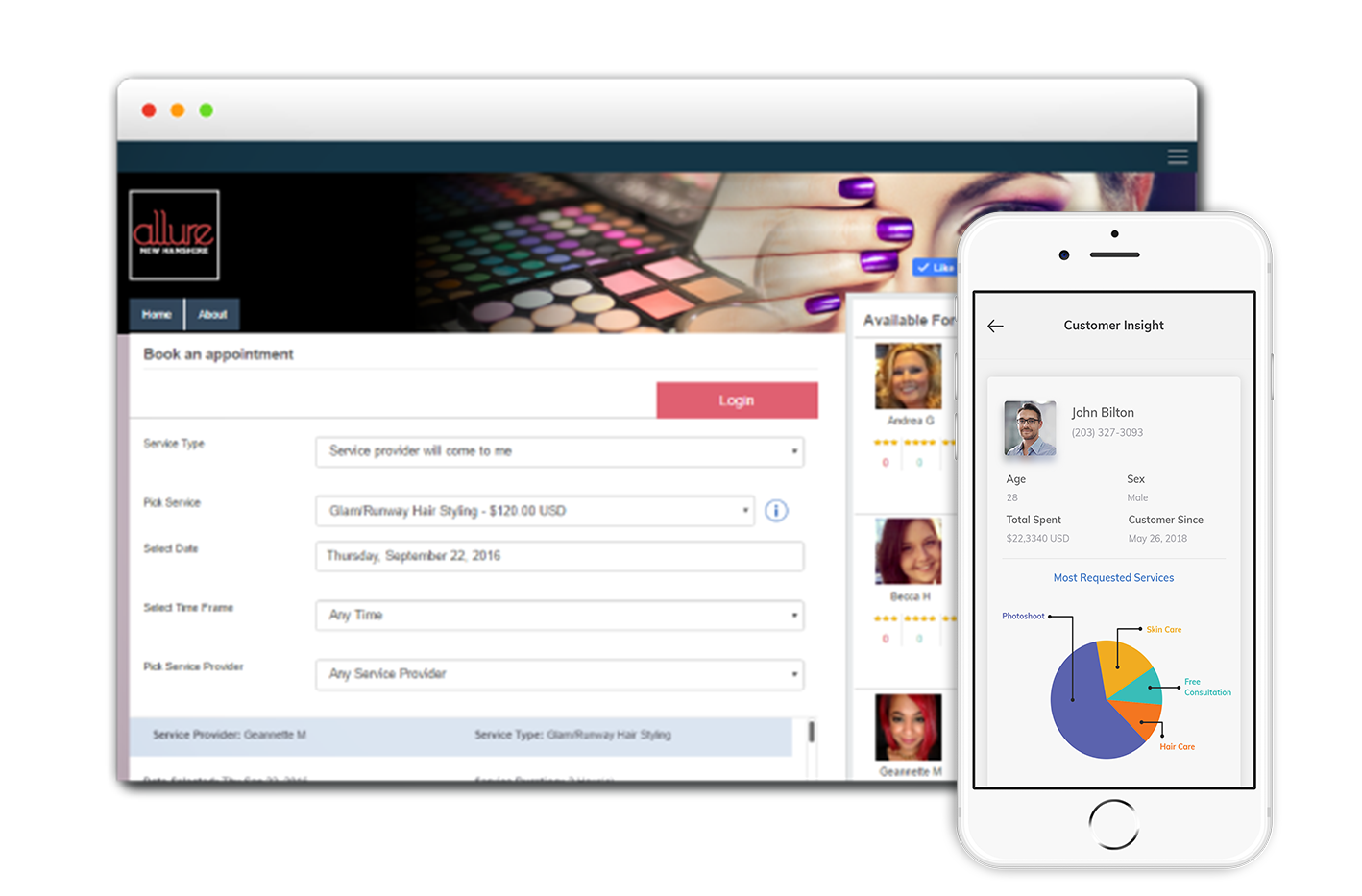 Professional
Application access for 5 user(s)
One Time Setup Fee $15.00
Professional Plus
Application access for 15 user(s)
One Time Setup Fee $29.00
Premium
Application access for 50 user(s)
One Time Setup Fee $45.00