Simple and Easy to Use Platform for Hair Salons
Managing your in-store or on-demand beauty services just became simple and more efficient, leaving you, your stylists, and your clients stress free!
DESCRIPTION
Get booked faster with our powerful Online Salon Software and Mobile App.
Manage your appointments, team, and payments with just a few clicks.
Handle payments simply and efficiently.

Process payments instantly.

Upload pictures of your favorite beauty products or share makeup tutorial videos with your clients.

View customer reviews and ratings so that you can effectively cater to your clients' needs and improve your business.

Directly connect with your clients and immediately let them know about a special new deal you've added.

Confusing phrasing. could just say 'Why not try for free?'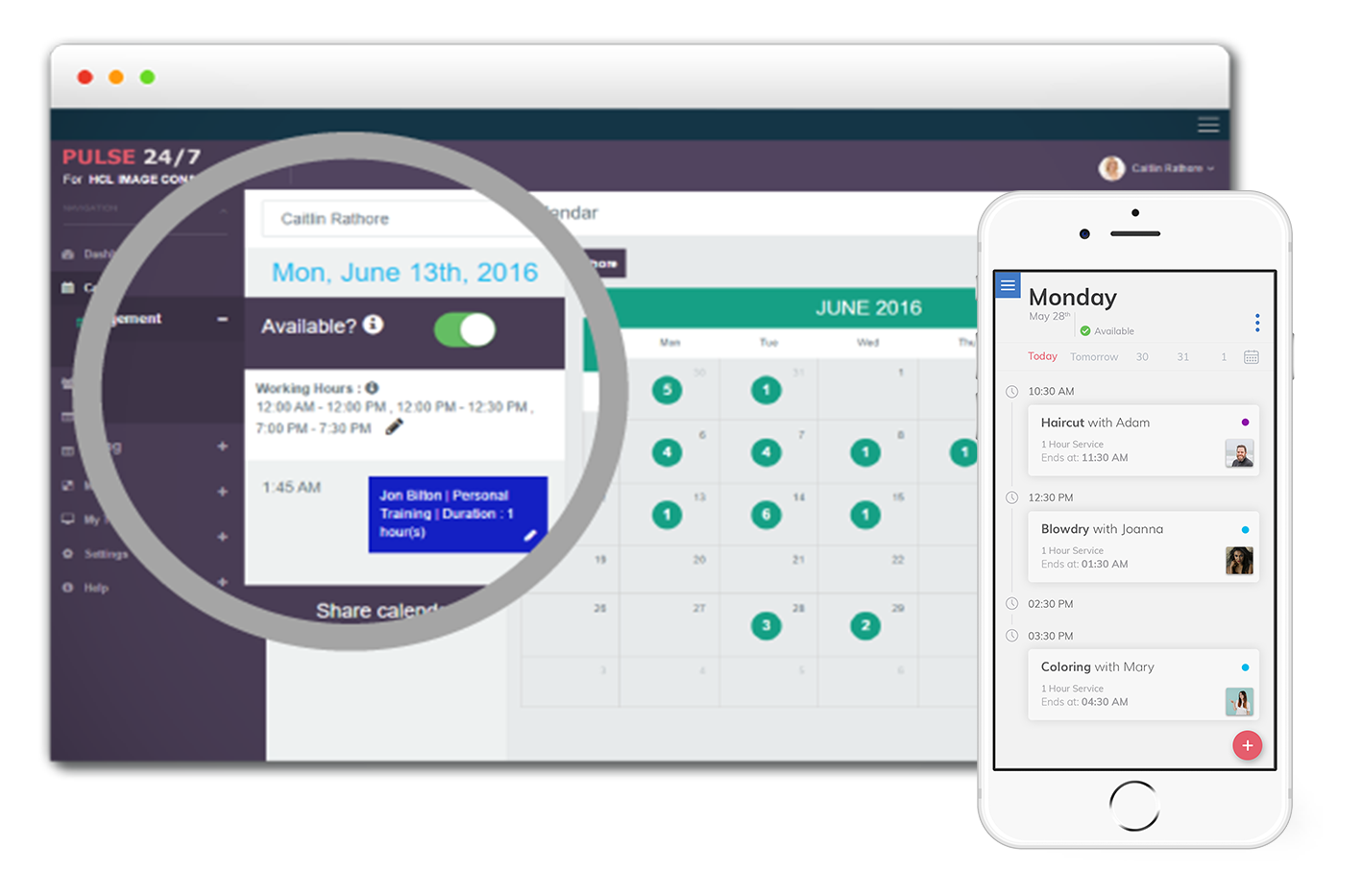 Professional
Application access for 5 user(s)
One Time Setup Fee $15.00
Professional Plus
Application access for 15 user(s)
One Time Setup Fee $29.00
Premium
Application access for 50 user(s)
One Time Setup Fee $45.00