Simple and Easy to Use Platform for Waxing Specialists!
Customize your services and payment opportunities on one platform for all your specialized services.
DESCRIPTION
Details are so important in running every business, but sometimes it can be difficult to manage them all. Pulse 24/7 enables businesses to organize all details in a simplified manner.
Modifying a platform to be customized to your business is necessary in engaging your audience.
The dashboard allows team members to see all organized and relevant data.

View customer reviews on your personal email and then promote your beautiful clients.

Customize your teams' schedule in the team availability link.

Analyze your upcoming bookings and gain insight into your incoming revenue.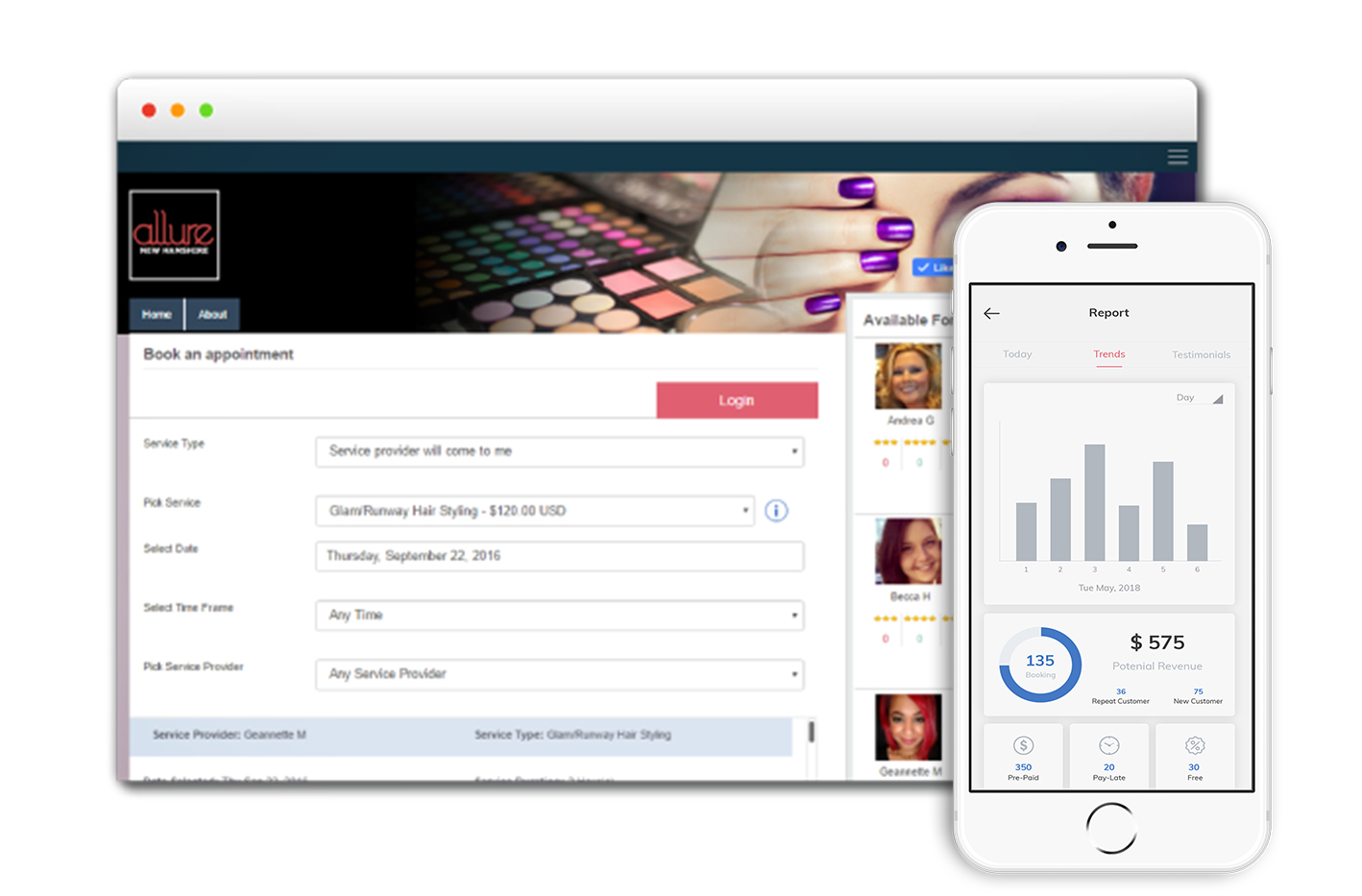 Professional
Application access for 5 user(s)
One Time Setup Fee $15.00
Professional Plus
Application access for 15 user(s)
One Time Setup Fee $29.00
Premium
Application access for 50 user(s)
One Time Setup Fee $45.00