Online Makeup Booking App Software
Manage cancellation rules for clients and solve last minute
DESCRIPTION
Book more appointments and acquire clientele with Pulse 24/7, the booking app for MakeUp Artists.
Step up your customer service and organization by letting this makeup artist scheduling app take care of bookings, so you can focus on building your business.
Take control of your brand and reputation with Feedback using our "5 Star Auto Rating System" which customers can fill out shortly after their service is fulfilled.

Find out if your customers are happy with your service and figure out what you can improve on.

Capture and import customer's contact information for faster appointment setting.

Attract new customers while retaining current ones by creating sharable rewards and referral programs.

Send out discount codes via email.

Easy to use mobile booking app for makeup artists that allows you or your stylists to connect with customers fast.

Message customers directly using the SMS feature.

Send your customers customized and exclusive emails.

This makeup artist scheduling app will also notify your customers about their appointments so that no-shows are a thing of the past.

It has never been so simple to stay organized!

Easily sync your schedule and appointments to all of your calendar apps (google/ outlook/ etc.) for maximum organization.

Want to expand but don't know where to start? Learn how to grow your business in the beauty industry with weekly trend reports and daily marketing and sales tips customized to your specific business.

Now you can handle payments in a more efficient way!

Keep track of your revenue and appointments in the same place via our central dashboard.

Easily navigate using our seamless booking system!

Heighten your brand identity by posting pictures of your work to show off your unique skills.

Why not try out the #1 makeup and beauty booking and marketing app & web software today?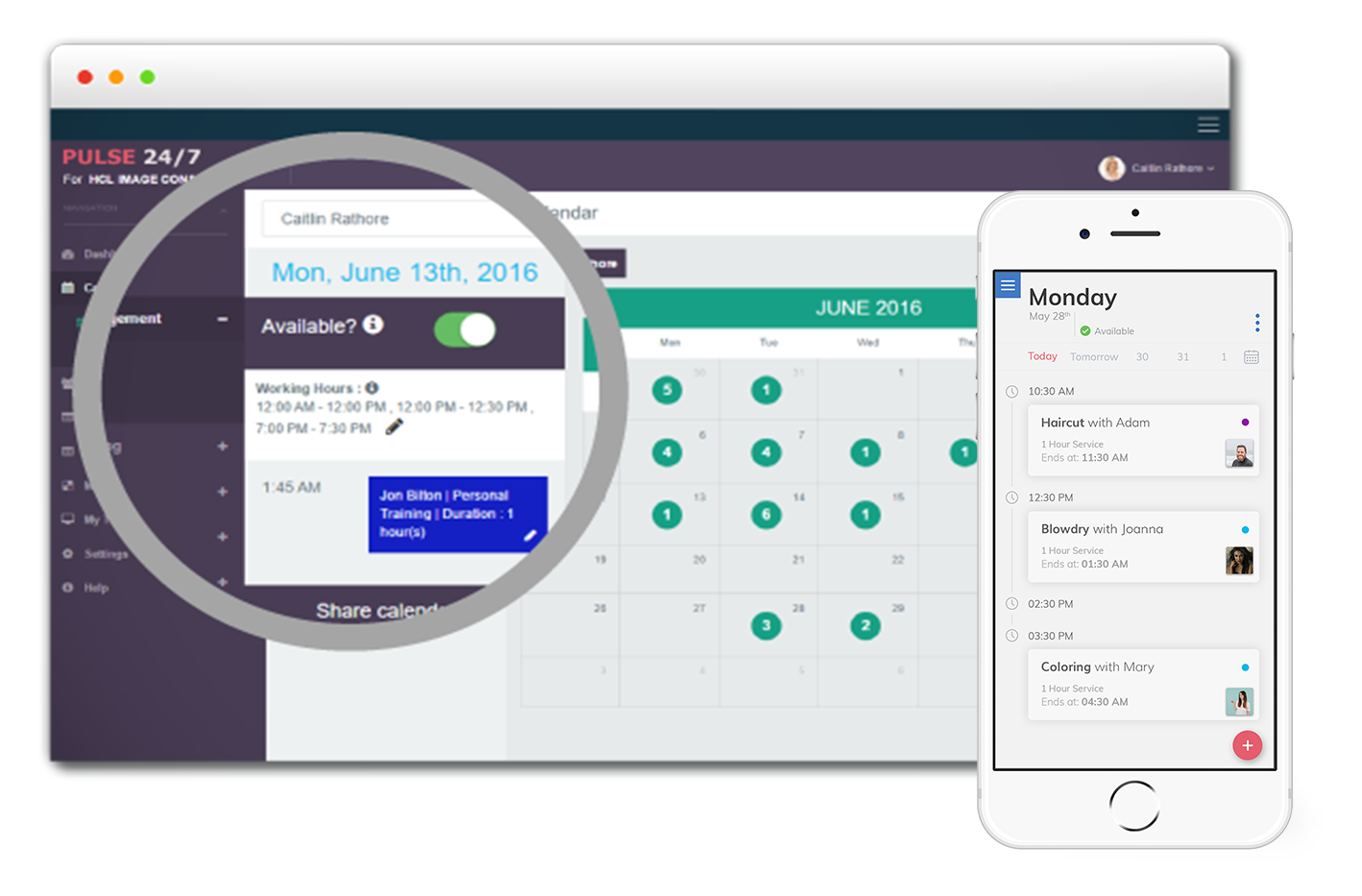 Professional
Application access for 5 user(s)
One Time Setup Fee $15.00
Professional Plus
Application access for 15 user(s)
One Time Setup Fee $29.00
Premium
Application access for 50 user(s)
One Time Setup Fee $45.00