An interview with Gregory Dubuisson aka Yazbthegreat of Urban Pigeons
"Urban Pigeons is a way of life. Step out of your comfort zone and discover the new you. My name is Yazbthegreat and I invite you to join the flock by stepping in style and being comfortable in what you wear."
I had the pleasure to sit down with designer Gregory Dubuisson a.k.a Yazbethegreat and his brand coordinator & styling assistant, Kelly McDonald.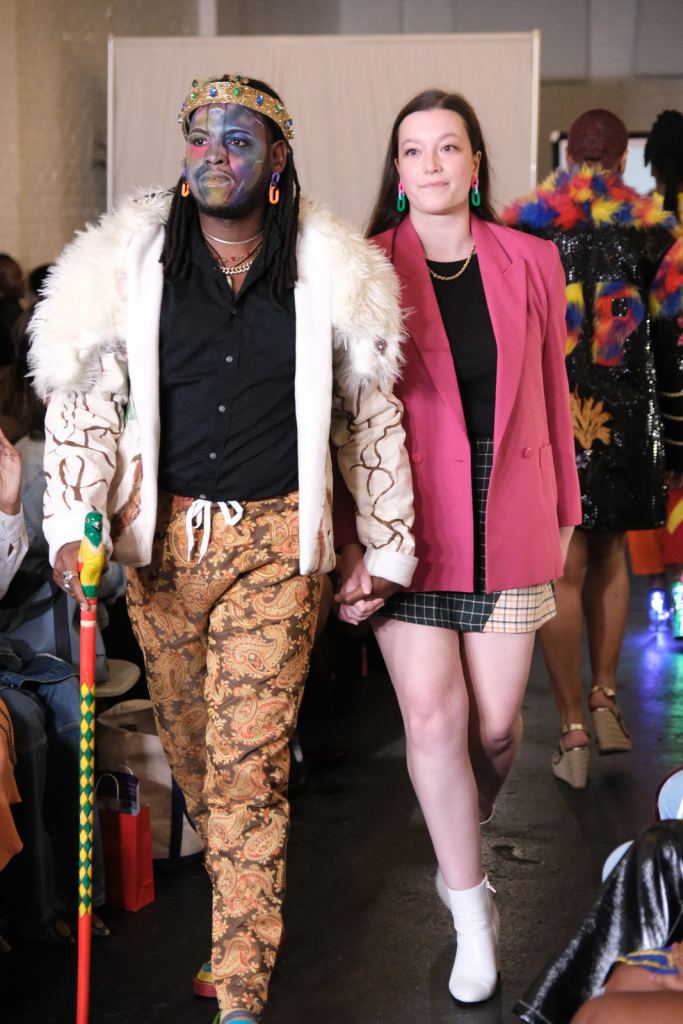 The designer Yazbthegreat is originally from Haiti growing up with his sisters, Yaz had a natural passion for design and would sew pieces for his sister's dolls. His designs were limited and did not have the means to continue pursuing his interest in design, due to the conditions in Haiti. It wasn't until moving to the greater Boston area, that he progressively constructed Uran Pigeons.
In 2009 at the young age of 15. Shortly after in 2012, he founded the brand Urban Pigeons. UP is a community that places a strong emphasis on music, art, culture, and diversity. The brand crafts unique items, high-end and streetwear apparel, footwear, and accessories. Yazthebreat believes that Urban Pigeons is a way of life where ones must step out of their comfort zone and discover the new you and be comfortable in what one wears.
Guscott: Tell us who you are and a little bit about your company
Yaz: My parents named me Gregory Dubuisson but I am an artist and I go by Yazbthegreat the name of my brand is Urban Pigeons.
McDonald: My name is Kelly McDonald I do all the back-end coordination and communication for the brand.
How many years have you been in business?
About 10 years now, in 2009 at the young age of 15. Shortly after in 2012, I founded the brand Urban Pigeons.
Can you briefly describe your product?
Urban Pigeons produces high-end garments and streetwear fashion, we craft various pieces like jackets, scarves, pants shoes, etc. Many of Urban Pigeons' designs are reversible. "The same way you walk in is not the same way you walk out. The majority of our fabrics are outsourced from Guadalupe, Africa, and Haiti to incorporate the cultural backgrounds that I represent or where I am from.
How would you describe your typical consumers/customer?
I would say that I have something for everybody, young old 16- 80+ years. Recently we have been doing a lot of shows at colleges and universities. Some of our most recent fashion shows have featured some models in their 20s and others in their 60s. We have had the pleasure of reaching, ranging from students who are putting on a fun event or evening show or activity for them to do, all the way to collaborating with local non-profits to do shows that are focused on fundraising and philanthropy. Recently, we has a show with the Autism project based in Providence. We have a wide range of customers from people who are interested in supporting a good cause and fashion to those who are just interested in expressing themselves in their fashion and who stand out from the crowd.
Our slogan is and something that Urban Pigeons believes is "to be comfortable in what you wear". Our goal is to evoke something within you and make you feel comfortable in what you wear.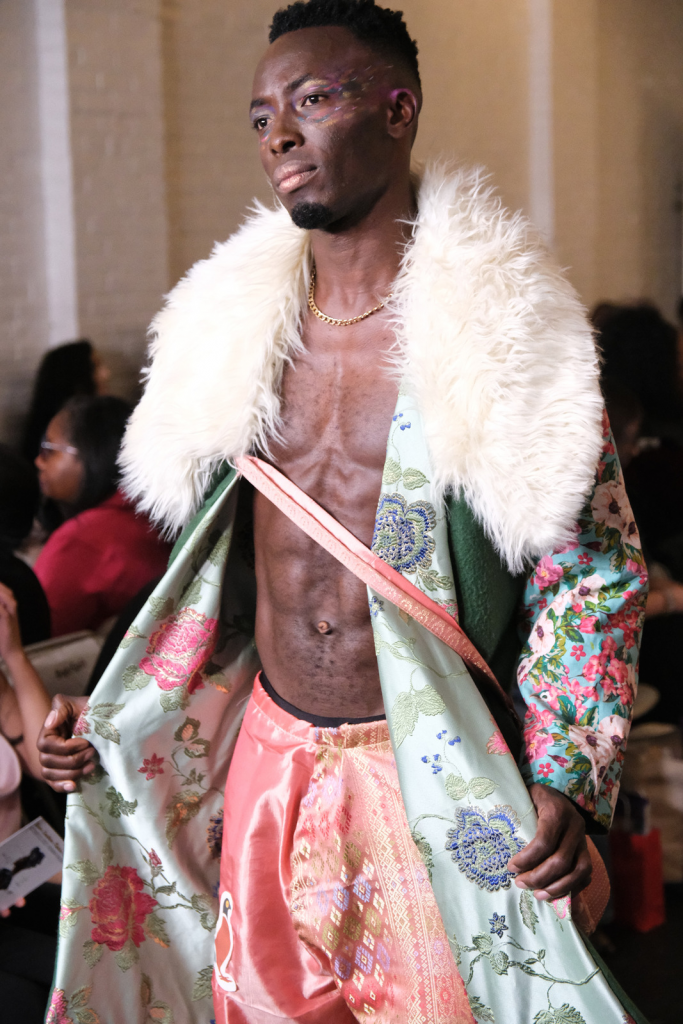 What inspires you to launch this brand?
I started designing at 6 years old I grew up in Haiti so I didn't have access to any sewing machines. I was always hanging out with my older sister and we really weren't allowed to play outside, and she used to have a bunch of dolls and they had their own clothes and I started to design clothes for them. I soon realized that I have a talent and true creativity in me. Once I moved to Boston I had the opportunity to run after-school programs where I was able to teach young folks interested in fashion. Their minds are so brilliant and so eager to learn, which reminded me of where I came from and how I was using my creativity and inspiration to create thoes pieces. Being able to share that back with thoes kids at that program and being able to witness their spirits light up and be happy. That moment of them holding what they crafted in their hands and not believing that they could even create such a unique piece is what inspired me to continue the lunch of my brand. I wanted to be the bridge to explore yourself and your passions. As an example, if you want to make an all-pink outfit and go outside you should be comfortable wearing your original craft.
What's one piece of advice you would give to other creatives thinking of launching their own business?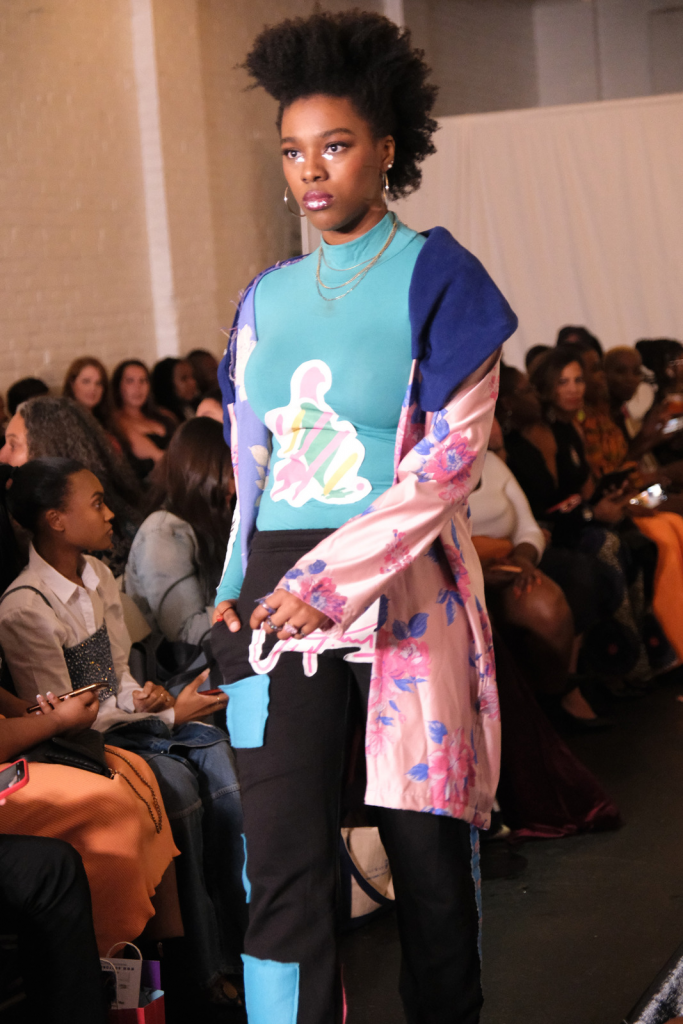 It's a very good question because this dream is not a very easy one to obtain. You have to know that this isn't one linear answer. Just know that you need to be willing and open to learning, don't go in thinking you know everything because that mindset will just hold you back. Be humble and be ready to learn and receive advice. Above all enjoy the process and live it up because as creatives you are here for something, you are on a mission to contribute to the culture.
Also, make sure you have a good assistant and a supportive team in your life ( Yaz points to Kelly). All you need is that one solid person and your good.
What are some changes you would like to see in your industry?
I would like to see more men be vulnerable in expressing themselves as who they truly are. I would like them to be able to break free of stigma.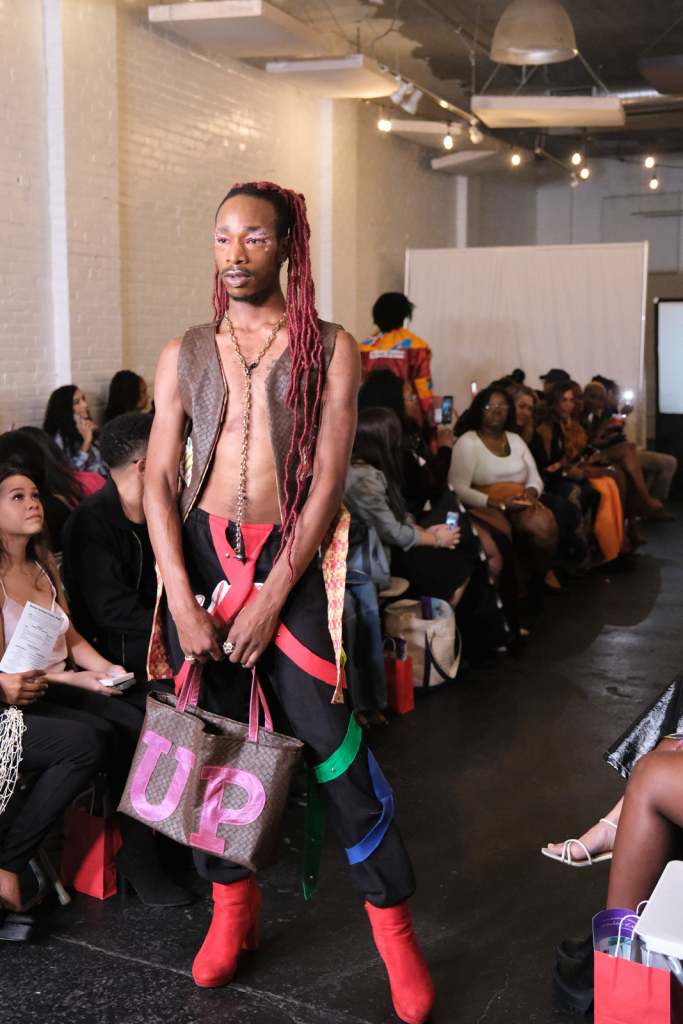 Guscott: I don't want to assume that's why I am about to ask. But when you speak of men being more vulnerable would you go as far as to say, you would like to see men breaking through thoes social norms instilled in us since birth? As an example, normalizing men wearing more "feminine" clothes
Yaz: Yes! Yes, that's exactly what I mean when I say being free and comfortable in what you wear. Having the freedom to express yourself in what you wear without fear of societal norms.
Given the influence of technology and social media in today's society, how has your company benefited or suffered as a result?
Technology and social media has an immense impact on our society as a whole and Urban Pigeons has greatly benefited significantly from the impact of technology and social media on our society as a whole since one of the most recent features we were able to put our clothing has altered the buying experience for our clients. Customers now have access to our newest goods, ongoing promotions, etc. by simply scanning the barcode with their smartphone which is an additional barcode that is physically sewn into the clothing.
Pulse 24/7 is a powerful tool that allows service providers to automate their booking payments in marketing from the palm of their hands. Each Pulse membership equips entrepreneurs with the most cutting-edge technologies to scale their businesses. To register for a free trial, please click here. The Pulse 24/7 Spotlight Series is a weekly profile of local creatives who are influencing their field by pursuing their passions.