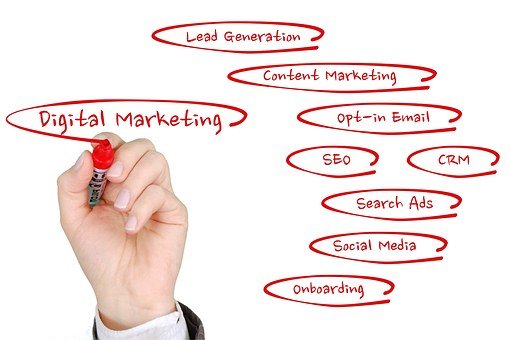 In this day and age, a business has not arrived unless it has some presence on the internet. Unless your brand has generated some hype online, you really cannot say that you have achieved recognition for your brand. Irrespective of the size of the business, it has now become imperative for businesses to set aside some portion of annual income for online investing. The biggest of brands are devoting part of their adverting costs to online advertising, with the general rule of thumb being to set aside 10 percent of annual income to online advertising.
So how much should you really set aside for online advertising?
The answer depends on a number of factors. Is your brand new and needs launching into public consciousness? If the answer to that question is yes, you may need to allocate more than 10 percent for online advertising. As the brand gets more and more entrenched in public consciousness, this amount may gradually come down as the pressure to advertise decreases to a great extent. For a new business there is no option. No matter how great your idea, product or service is, it will not make one iota of a difference to making your brand more profitable, unless it is recognized by a larger audience.
Where can you advertise?
There are a number of options to choose from on the internet. The most popular option is the pay per click mode, with Google being the more popular place to advertise. There are other good options also that one can choose from depending on how the budget is set. For some people, an allocation of a fixed sum every day is the key to budgeting for online advertising. For instance 25 dollars a day can be set aside if your business is fairly new and budget is constricted. For this you could get advertising through Bing and this is not based on some out of the hat statistic because 20 percent of online searches are still made on Bing.
The relevance of online advertising
Gone are the days when advertisement meant only advertising on television, radio, magazines or newspapers. That was the time when these sources of information or entertainment held monopoly. With internet becoming the information giant that it now is, people go to internet a lot more to catch up with news, network, shop or even watch shows and movies. The monopoly of newspapers for news and editorials, or television's monopoly over entertainment is no longer there. Internet holds the key to all the information and entertainment that a person can want. The relevance of the internet's ability to drive your brand's recognizability cannot be understated in this situation. As more and more people turn to the internet, the ability of the internet to channel brands increases manifold. The truth is that online advertising may become even more relevant than any other medium of advertisement.
Still not convinced? Consider this. For the first half of 2015, Interactive Advertising Bureau (IAB) reported US advertising revenues to have increased by a cool 19 percent. In fact, this statistic is reflective of similar statistics showing a growth of online marketing in different parts of the world.
Social Media Advertising
Another interesting factor is the use of social media advertising for online advertisement. Many people are simply using their Facebook, Instagram and Twitter handles to advertise their products, services and brand. And it is working! In 2015, social media advertising revenue was an astounding $8.4 billion. This figure is just the tip of the iceberg. In the years to come, social media advertising is set to become bigger and better at reaching even larger numbers of people as the users keep on increasing.
As a brand owner, you cannot afford to ignore the value of social media for advertising your brand. The best part is that social media advertising does not require big budget outlays. It is fairly reasonable and easy on the annual budget.
The fact of the matter is that irrespective of your business's nature, size or location, online advertising holds the key to greater success in making your brand known.